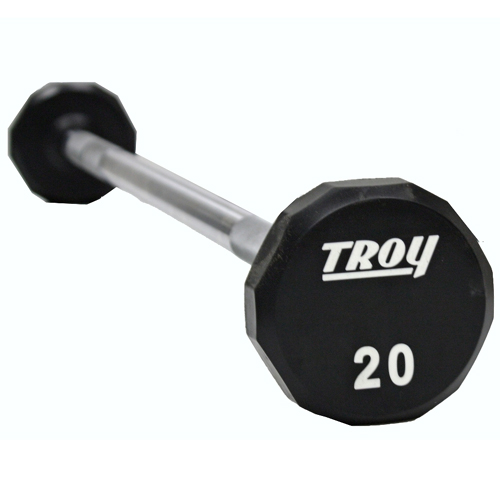 Business Solutions
Commercial free weight products.
Founded in 1987, TROY Barbell has steadily grown to become one of the premier free-weight manufacturers in the fitness industry. Our sales, marketing and distribution divisions are headquartered in Houston, Texas, USA.
At Troy we are uniquely constructed to be your one stop free-weight provider as we proudly manufacture three distinct lines:
USA, dedicated to offering best-in-class products for the home fitness enthusiast.
VTX, dedicated to vertical, specialty fitness and functional training applications.
TROY the premier line of patented, quality-engineered free-weight equipment; Troy offers unmatched aesthetics and durability for commercial and institutional facilities.