VISIT US IN BOOTH 731 AT WORLD FITNESS EXPO TORONTO 2016 FOR A CHANCE TO WIN
Please visit us in BOOTH 731 as we have several new and exciting products to try and an exciting contest. Meet with one of our representatives and demo the following 3 new products for a chance to win a free True Fitness Bike MS spin bike. Entrants must be at least 18 years old, complete an entry form and have it signed by a Kinetic Solutions rep stating the following 3 products were tried. Trade show Aug. 12th & 13th, Metro Toronto Convention Centre.
TRUE ALPINE RUNNER                                 HITRAINER ATP+ TREADMILL                                             TORQUE TANK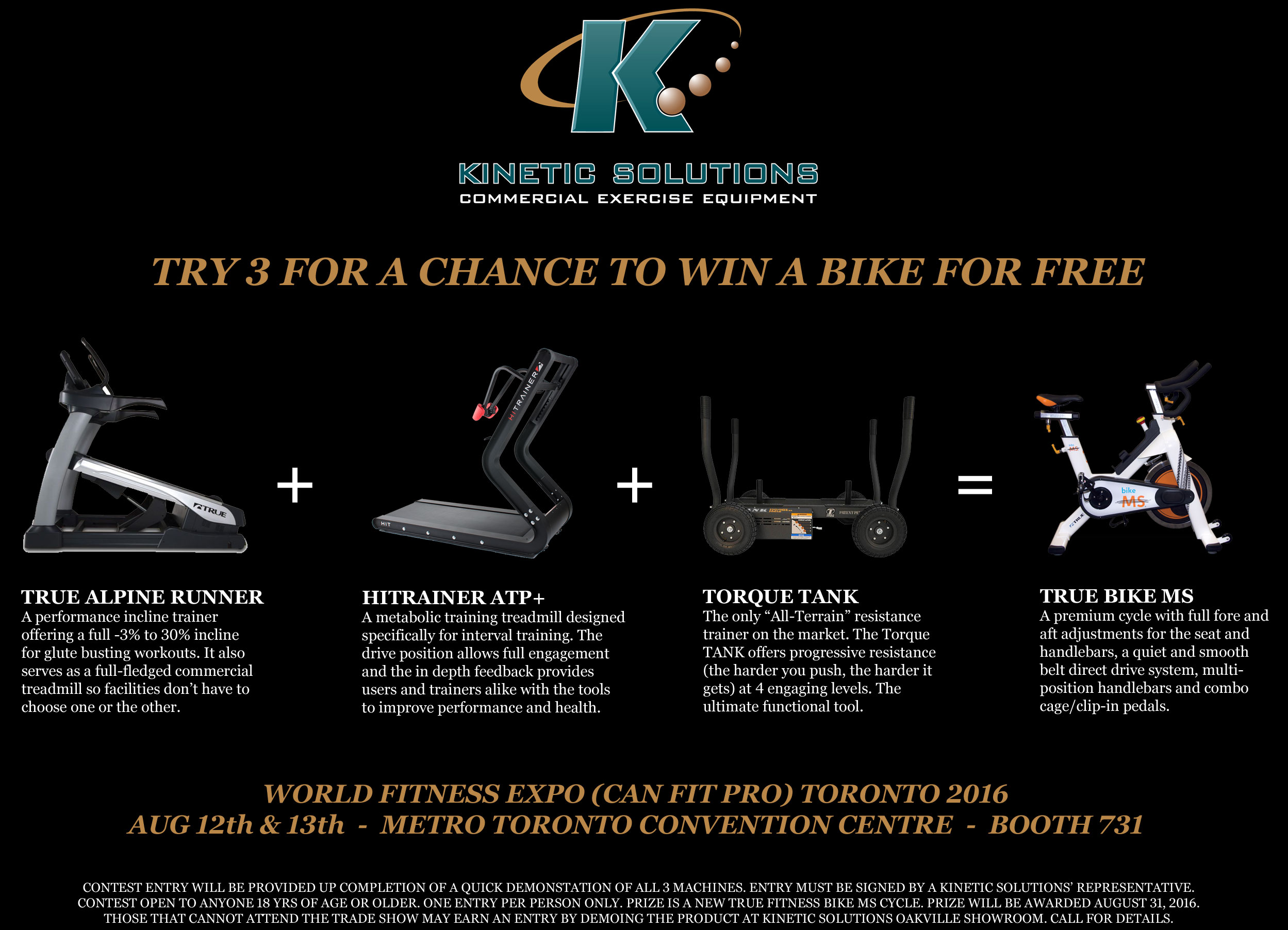 If you cannot make it to the trade show you can still enter by visiting our Oakville location and trying the 3 machines in our showroom. Please email info@kineticsolution.com to make an appointment. Entries will be accepted until the close of business Aug. 30, 2016. Draw will be made Aug. 31, 2016 and the winner will be notified by email. We look forward to seeing you.